At last 133 people have been killed and dozens are missing in the Philippines after severe tropical storm Vinta (Tembin) unleashed mudslides and flooding, officials told media. A whole village of 2,000 was reportedly wiped out.
Casualties were reported in the towns of Tubod, El Salvador, and Munai, and Lanao del Norte province, all located on the main southern island of Mindanao.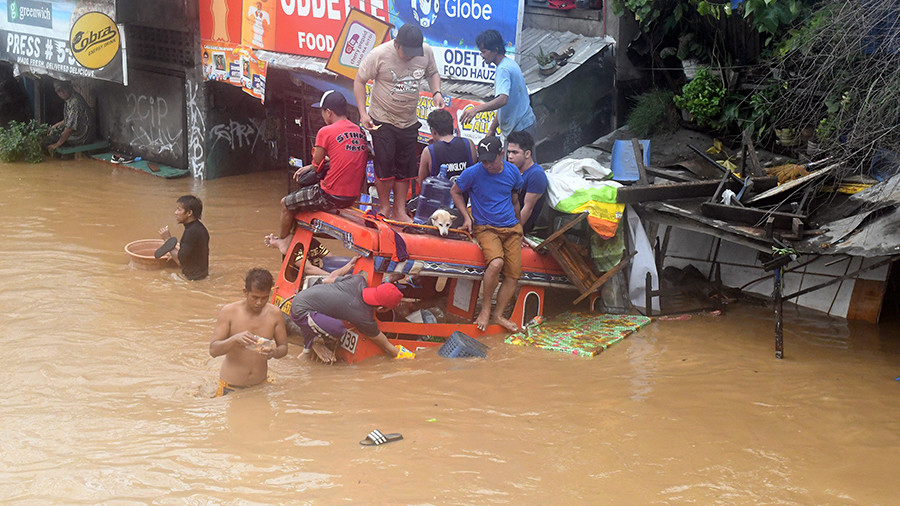 A village of nearly 2,000 people, Dalama, was buried by a mudslide, according to police. "The river rose and most of the homes were swept away. The village is no longer there," Tubod police officer Gerry Parami told AFP.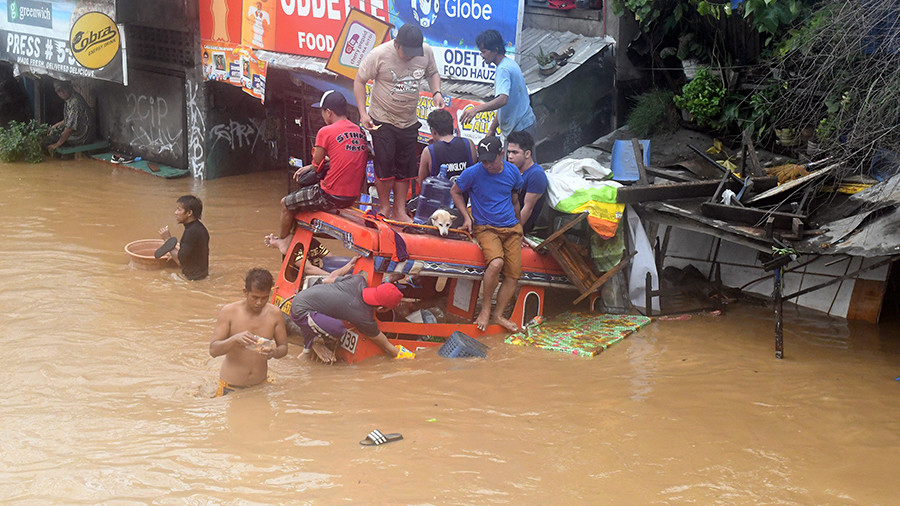 "The houses were toppled by mud and logs and only the stumps of a few concrete homes are left," Parami said, adding that police, volunteers, and soldiers were digging through the rubble, using shovels in search of more bodies.
At least 64 people are missing, Reuters reports, citing a tally of reports form officials and police.
Tropical storm Vinta (international name: Tembin) gathered strength over the Sulu Sea in the southwestern area of the Philippines. As of Saturday morning, the storm's sustained winds reached up to 80kph, according to Philippines meteorological agency PAGASA. Meteorologists predict that the storm will leave the Philippines on Monday morning.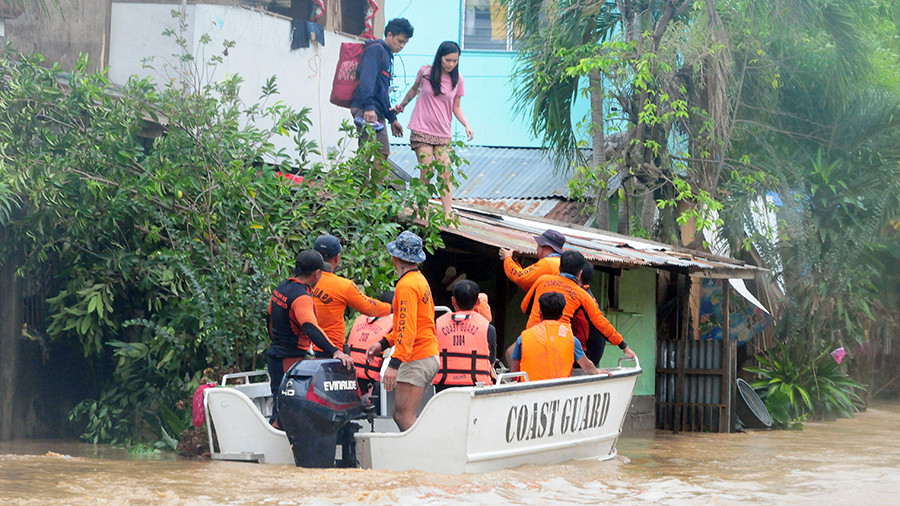 The Philippines is one of the most typhoon-prone countries in the world. It endured Typhoon Koppu in 2015, which killed about 50 people. Another deadly tropical storm, Haiyan, hit the Philippines in November 2013, killing about 6,000 and causing massive damage.